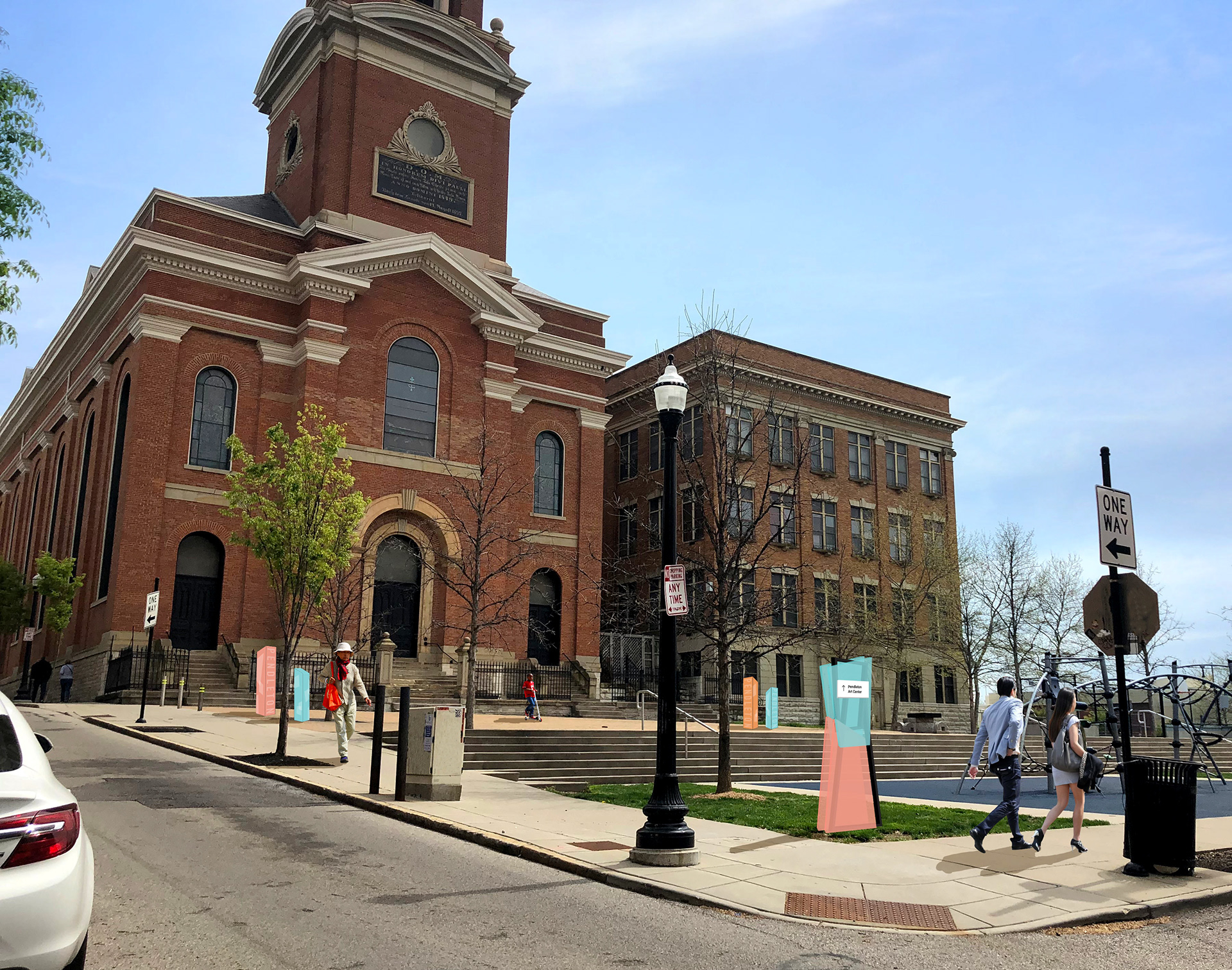 Pendleton is a neighborhood of downtown Cincinnati. A community with "residential feel, yet close to the urban core." The residents are diverse, and love their neighbors like they are family. The architecture is painstakingly preserved, with more to be saved. Pendleton has a prevalent arts community, and art has seeped into every corner. Walkability and accessibility is important to residents, and destinations like parks, restaurants and murals bring life to this quiet little nook.
Previously an area with high crime rates, Pendleton is on the upswing with strong community bonds and efforts to make the area a better place to live, as well as bringing great amenities to the community.
While Pendleton is finding success within their community, they still lack visual representation in the eyes of the rest of the city. A common observation is that non-residents are generally not aware of the neighborhood, and assume it is a part of Over-the-Rhine. In that same vein, while residents aspire to support their own businesses, they fear that their beloved community will go under similar transformations that have affected an area like Over-the-Rhine: over scaled, multi-unit, mixed-use spaces that are exclusive and unaffordable for existing residents of the area. How can an experience be crafted that represents their community, and create a civic brand that is genuine and appropriate?
'Pendleton' is a civic identity that will represent the community of Pendleton, as well as create a unique experience that connects residents and non-residents to the area's destinations and amenities.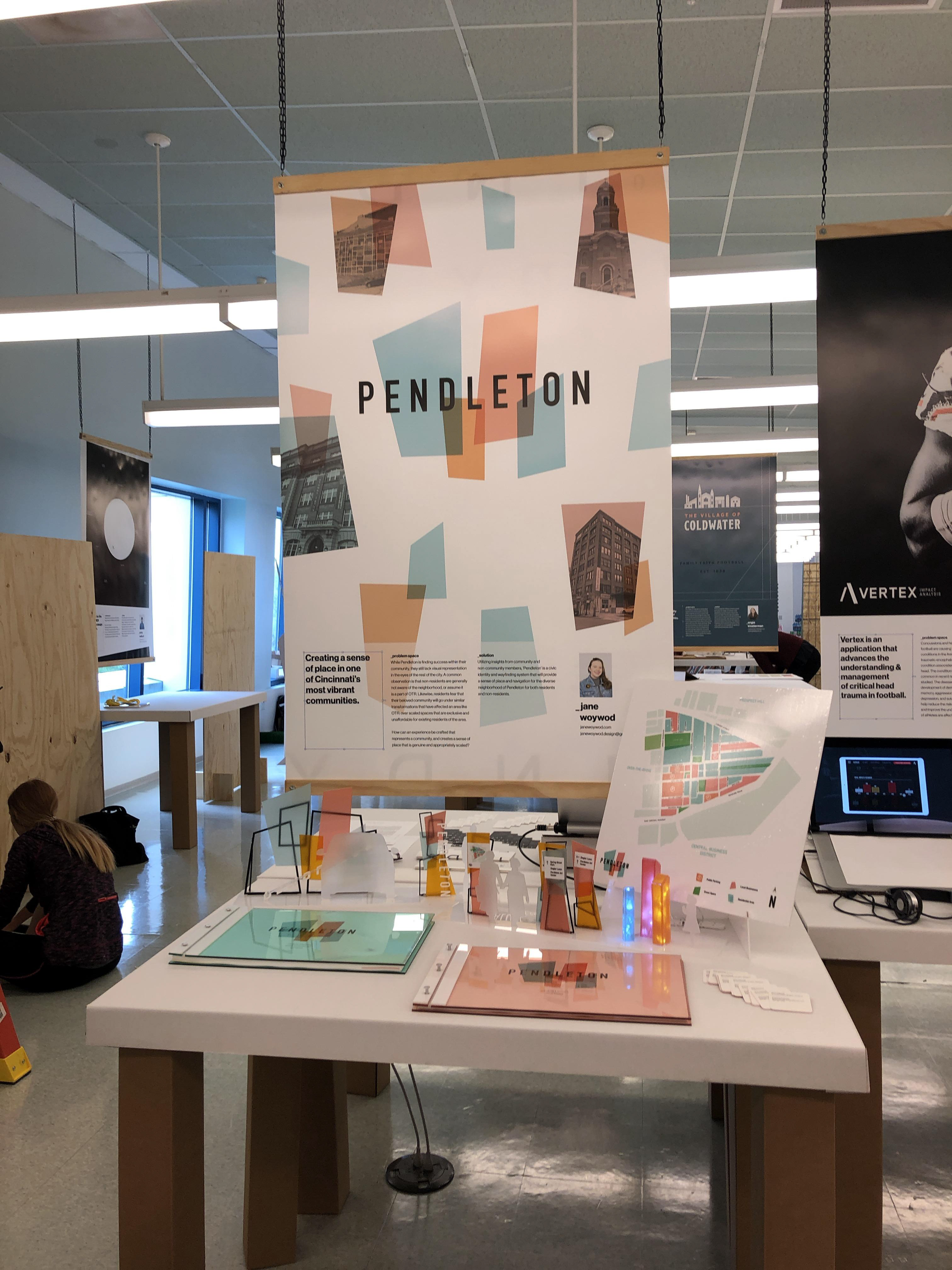 This project is my Senior Capstone that I worked on to earn my B.S. Degree in Graphic Communication Design.
The full case study will be available for web shortly. In the meantime, here is a link to the dropbox with the Design Proposal created for this project.