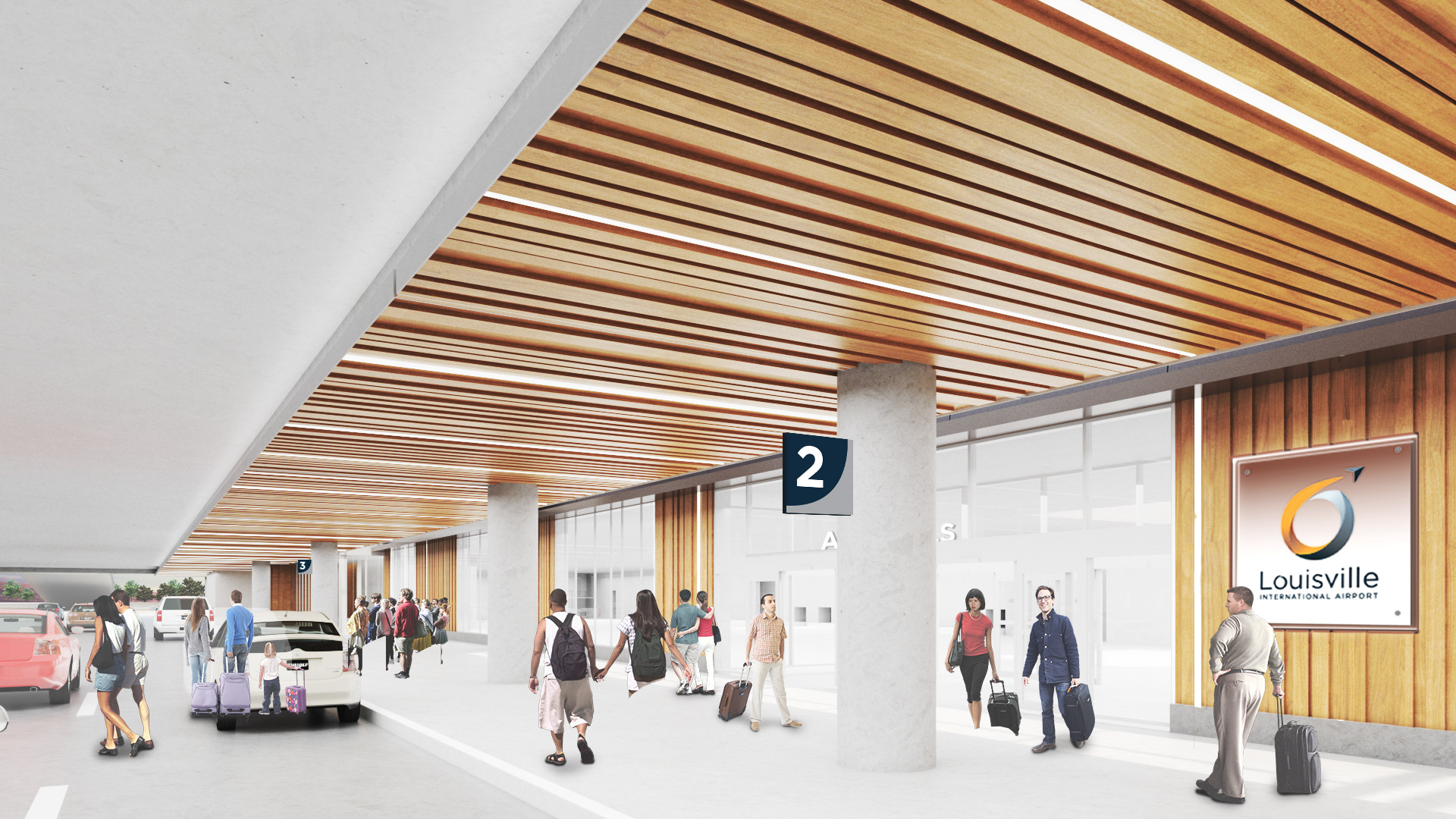 As a part of a creative team, renders were developed to visualize a user's Arrivals and Departures experience for Louisville International Airport (SDF).
In relation to the Architect's 'dial-a-style' concepts, we utilized existing branding elements from the airport to create scaleable experiences for these entries.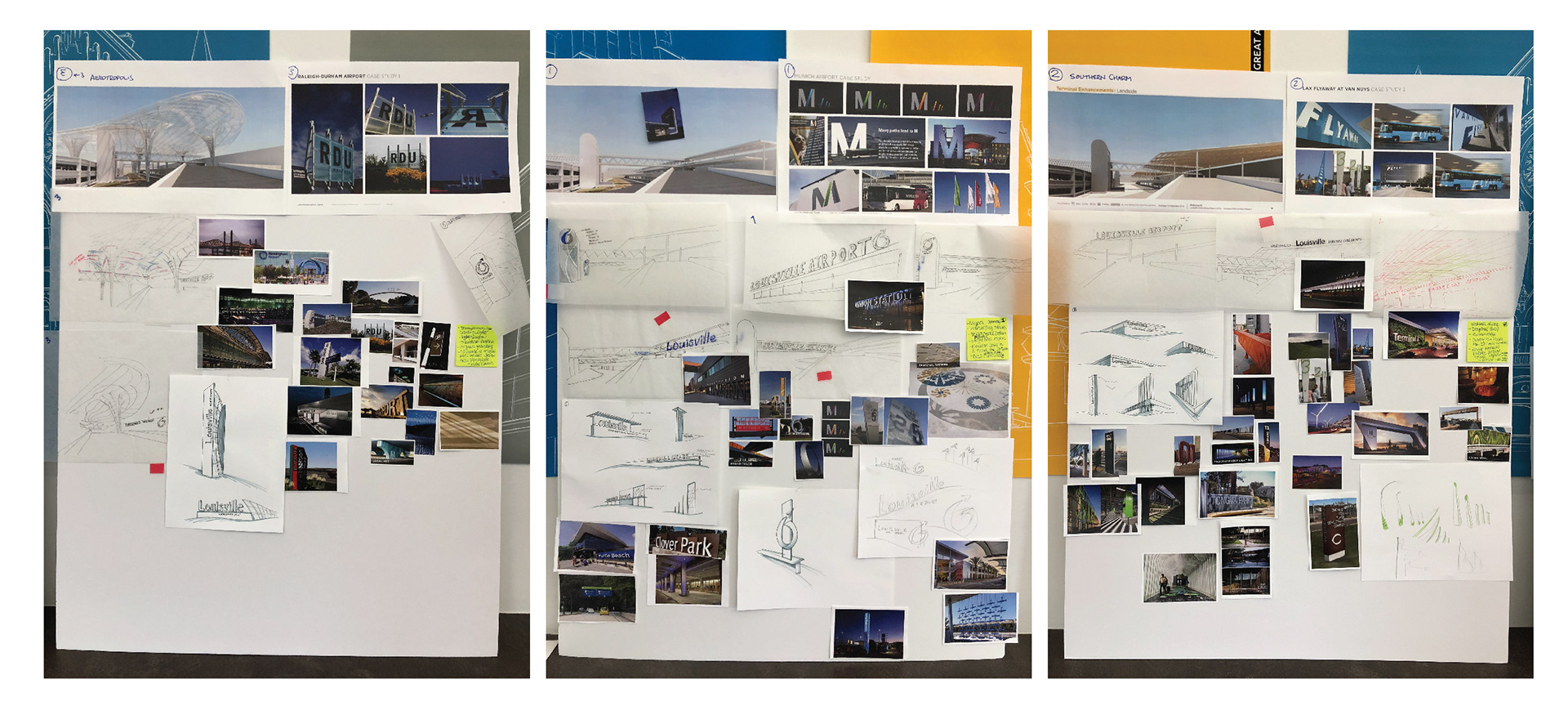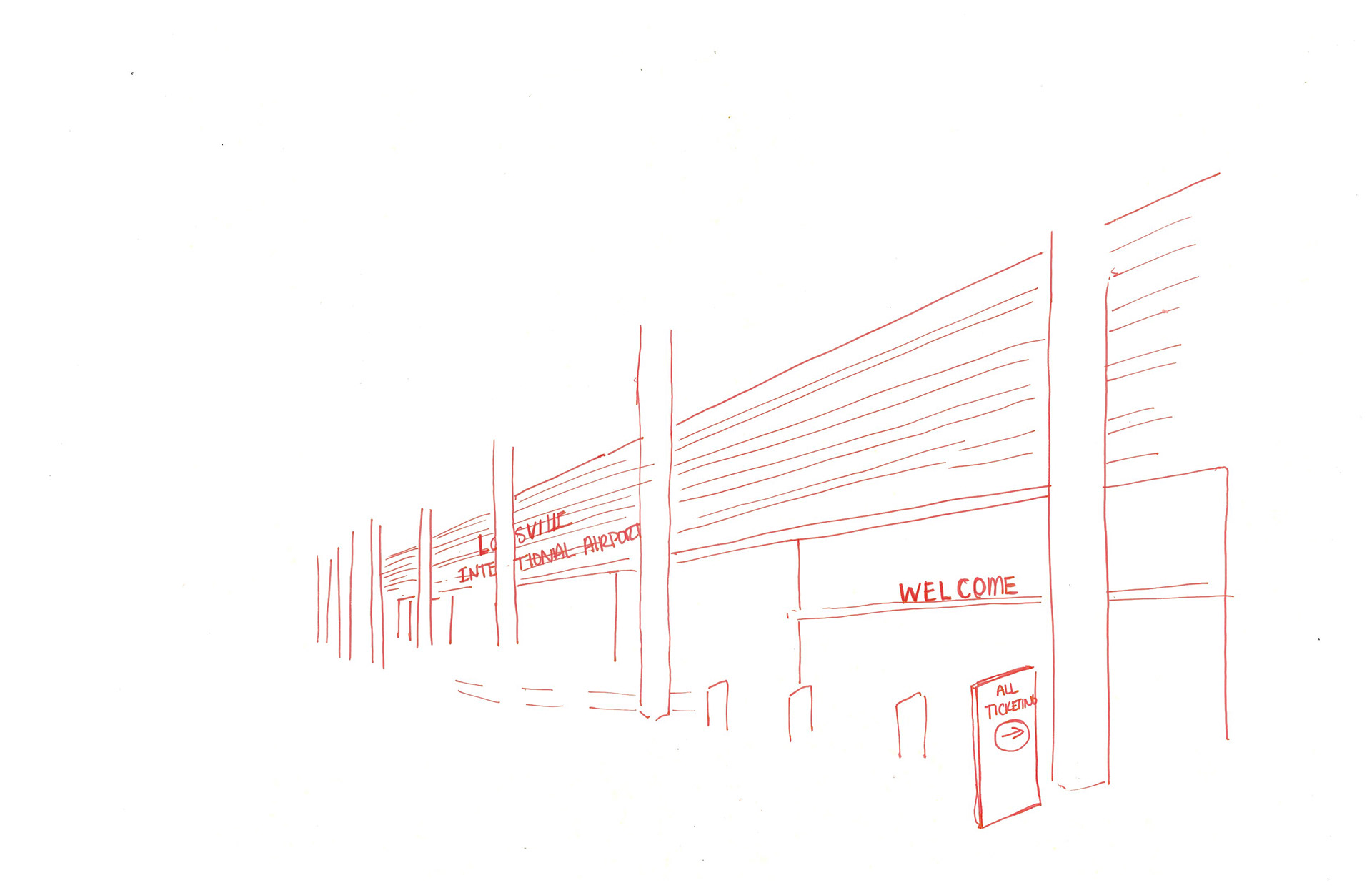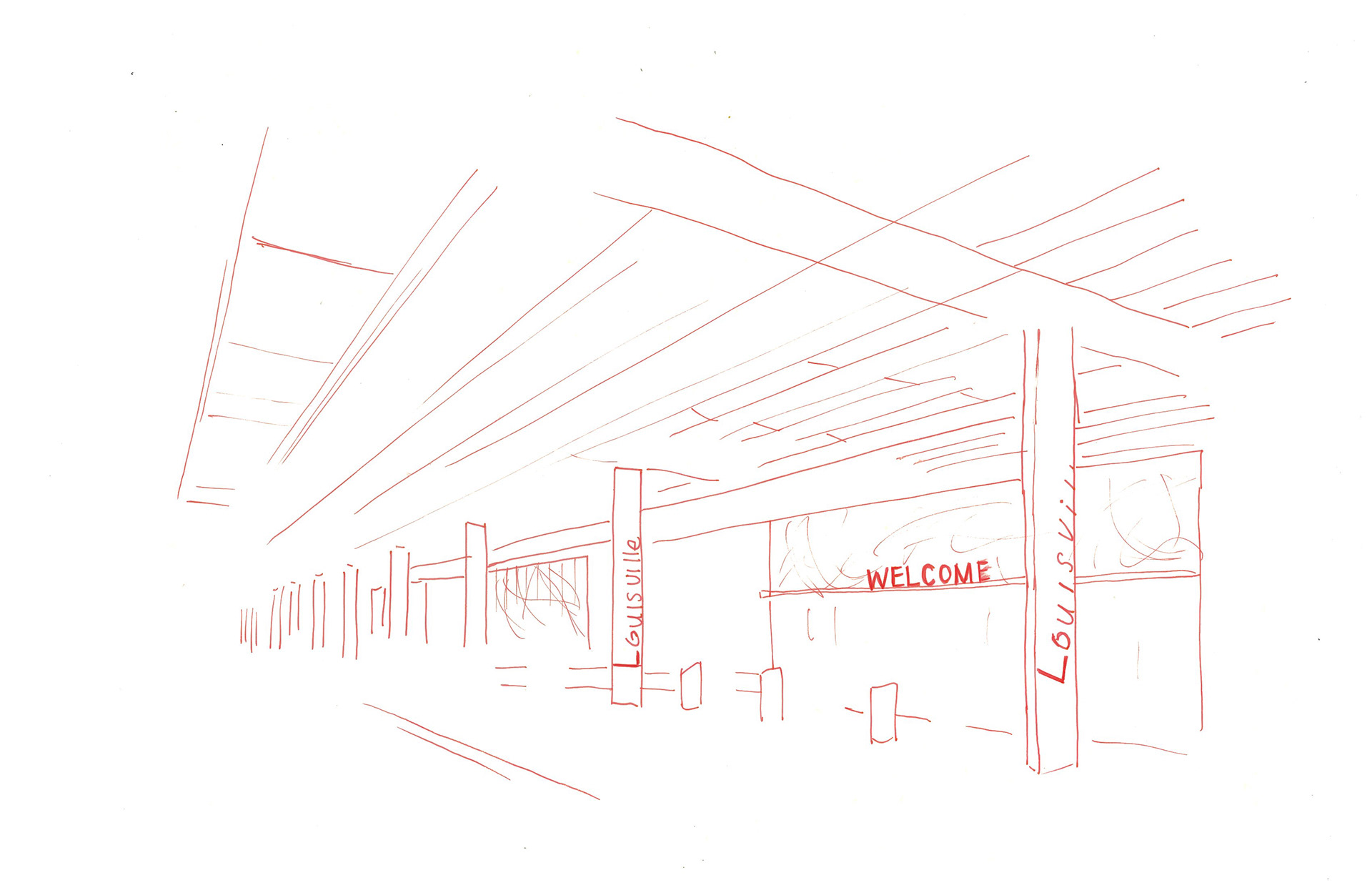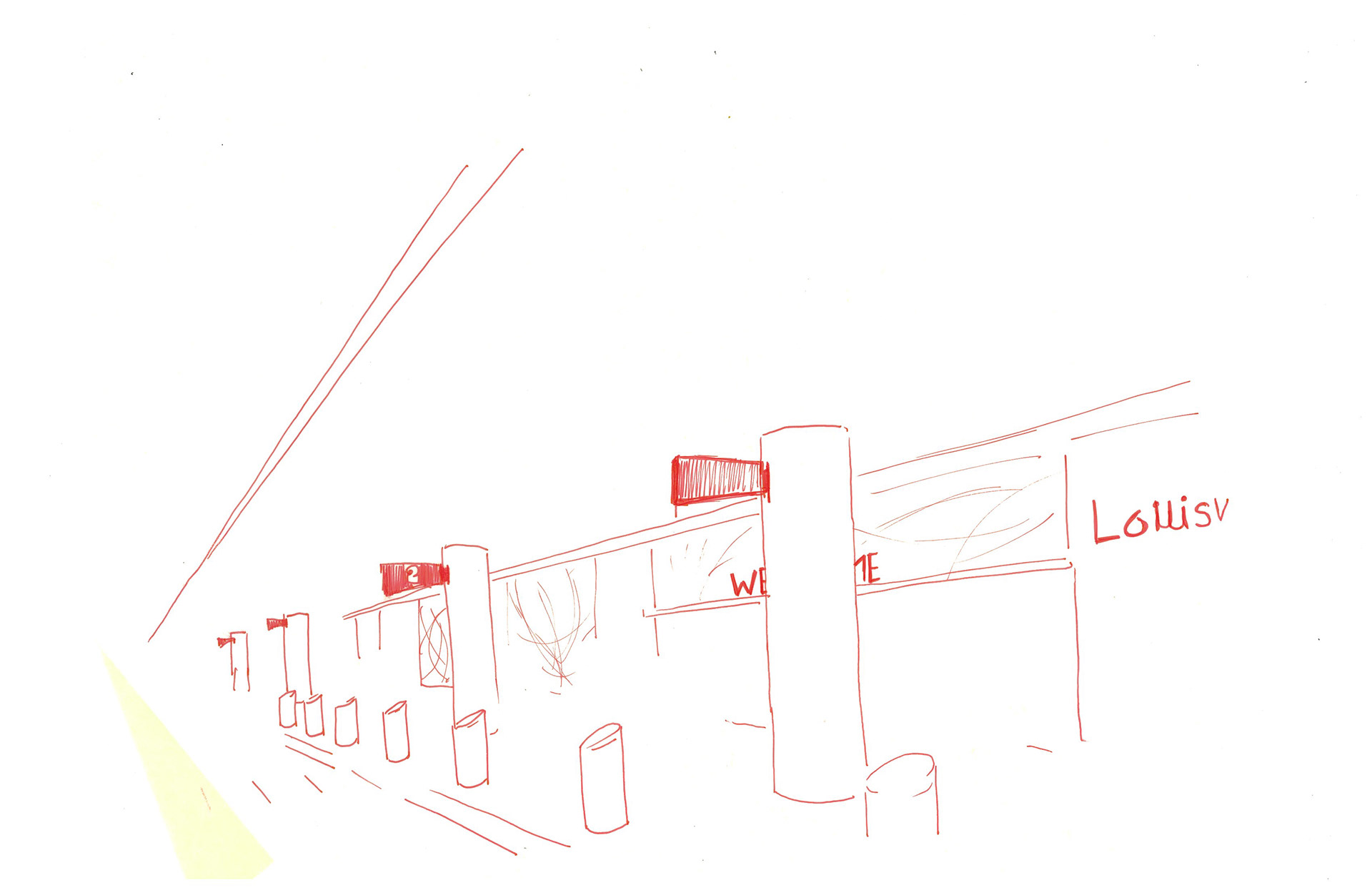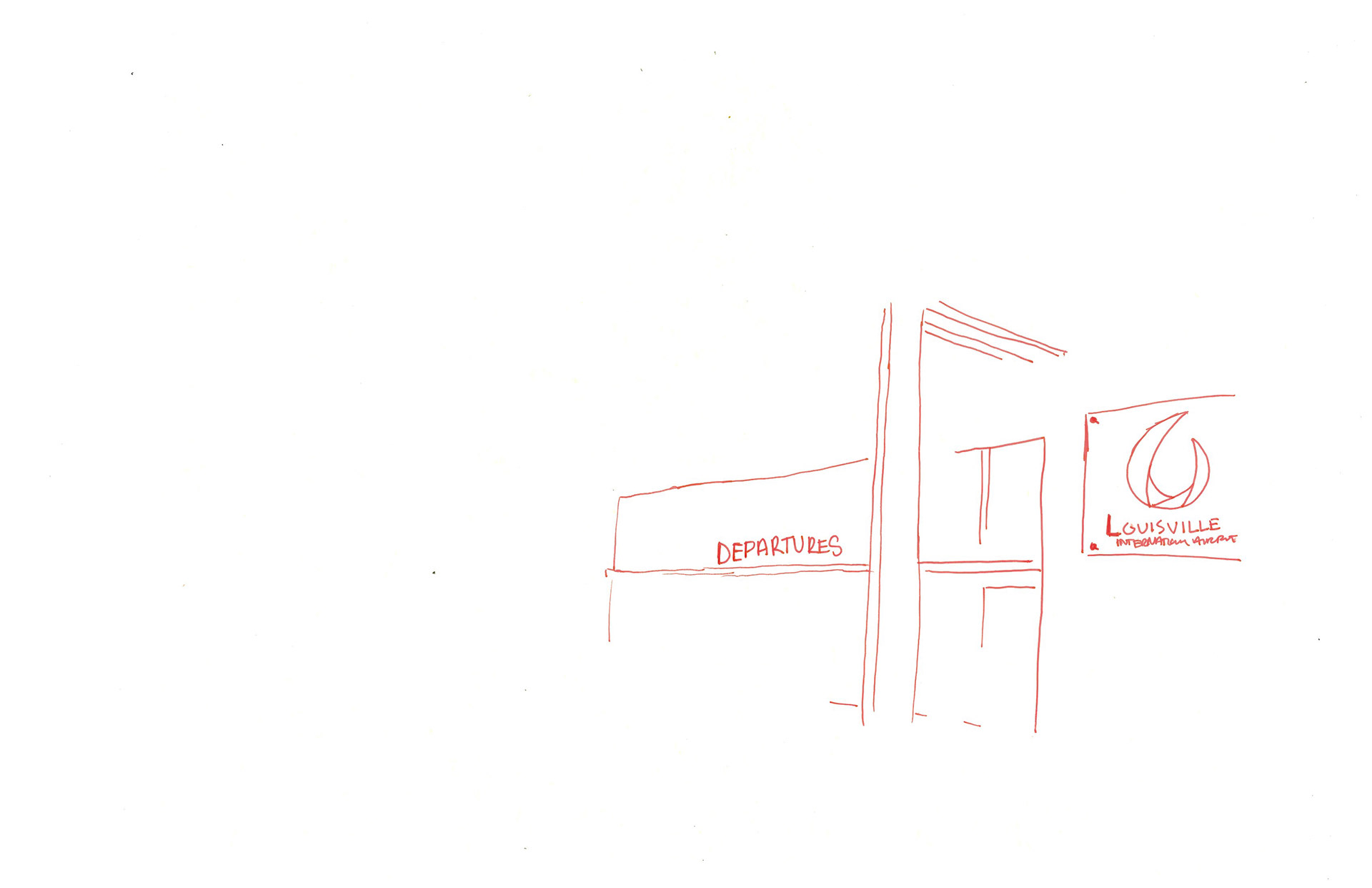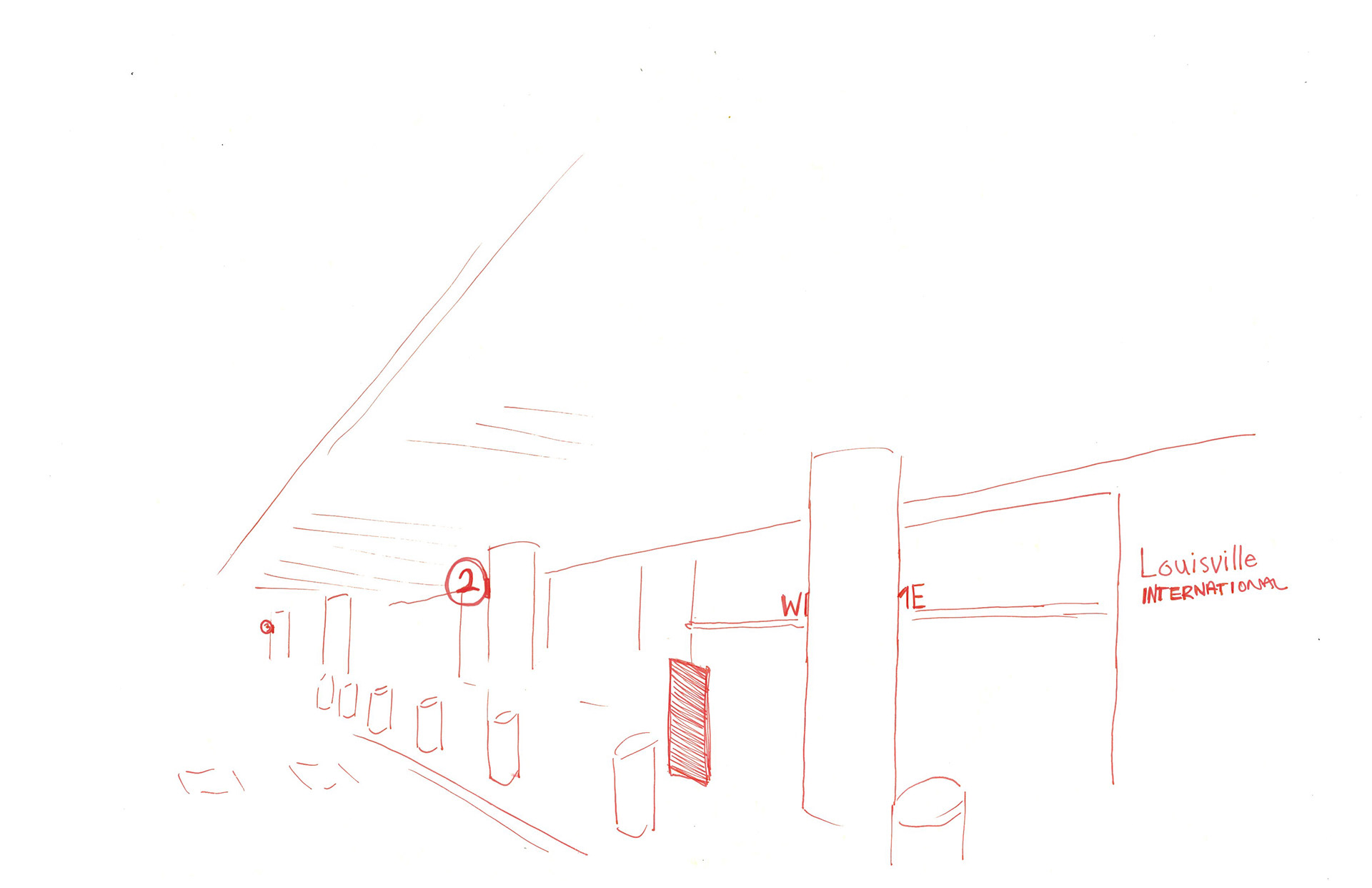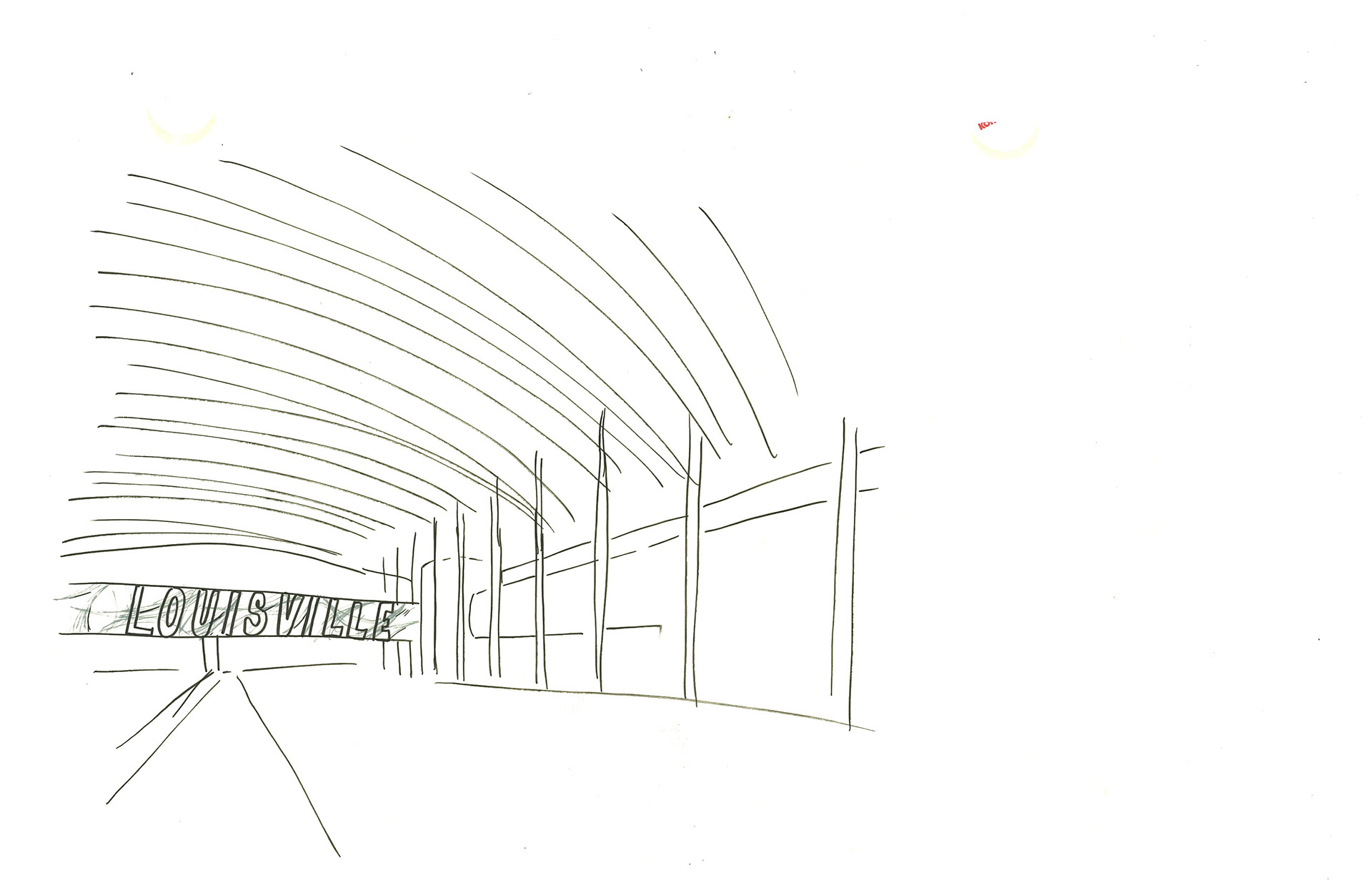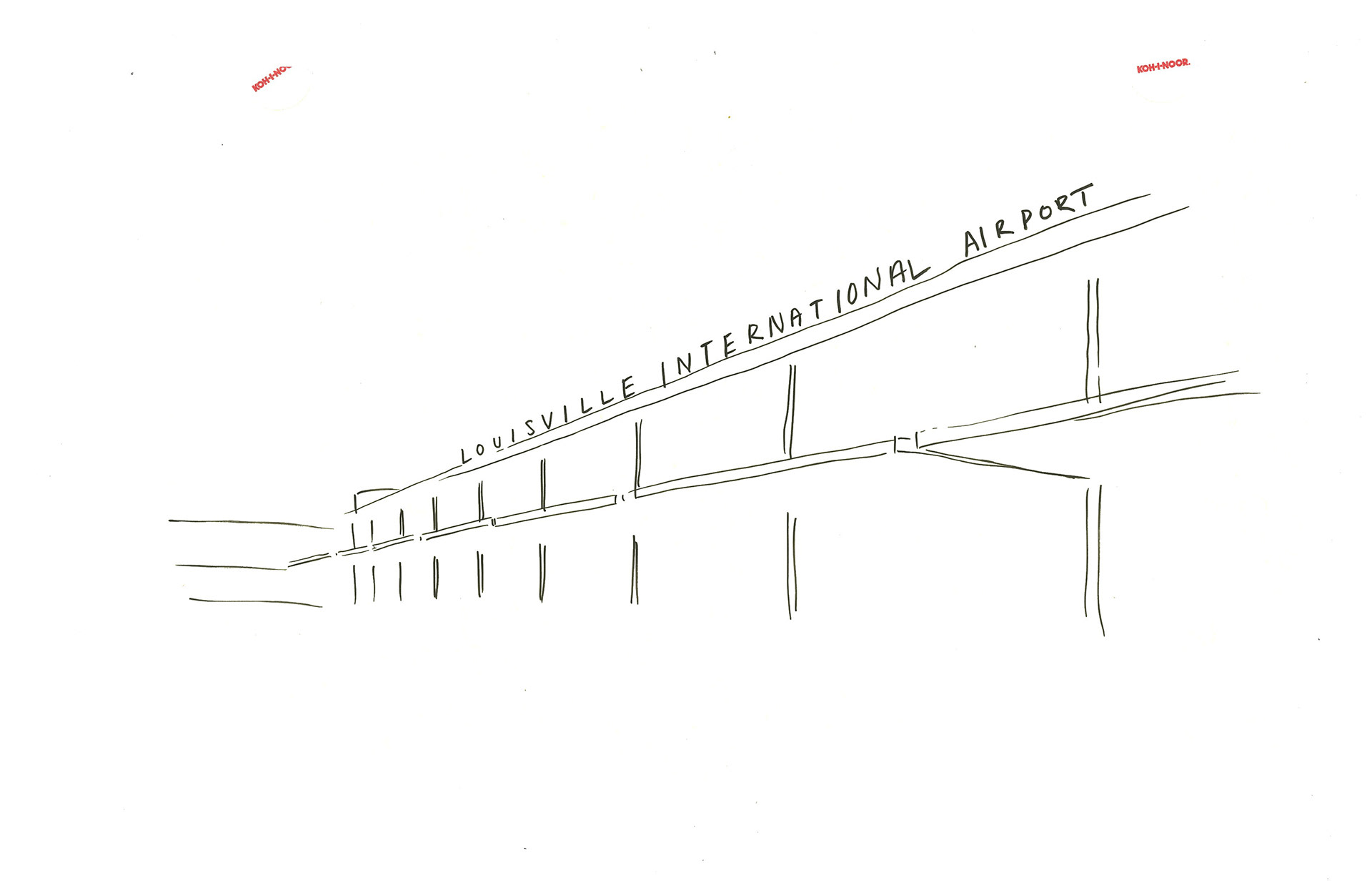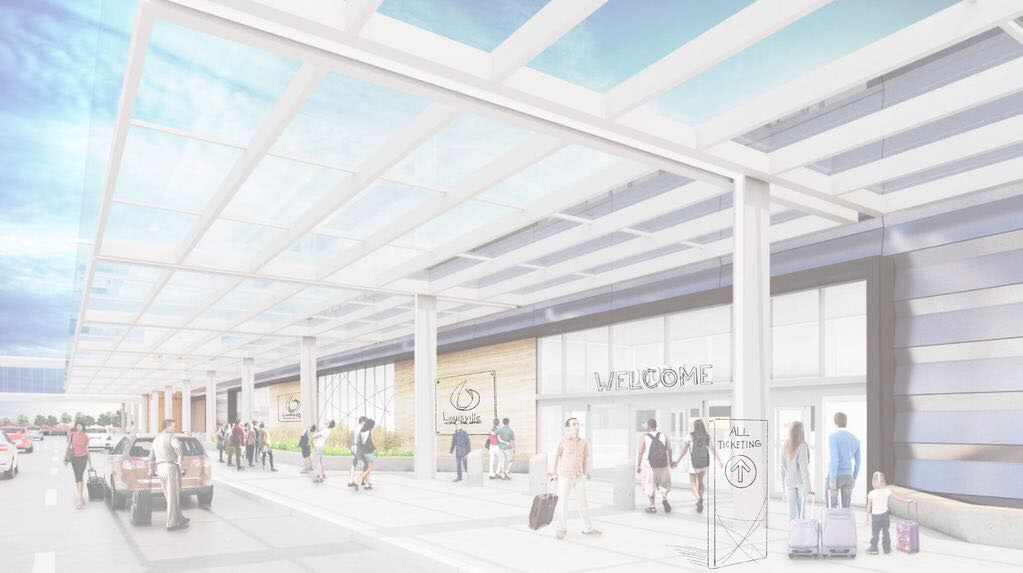 Once the structures for the entrances were beginning to finalize, we further explored the brand extension in relation to different architectural finishes. Architectural renders were edited in Photoshop.